Best Fabric For Tablecloths With In-Depth Comparison
Selecting the best fabric for a tablecloth involves taking both practical and style considerations into account. You want to set your table for memorable experiences, and the best tablecloth fabric is discovered by exploring the various options available to adorn your table. Your priorities are important, so consider whether you need luxurious elegance, casual comfort, or robust durability. This comprehensive guide will steer you through the available fabric choices to elevate your experience, whether for dining, an event table, or anything else. With our help, you will have no problem finding the right material for your tablecloth.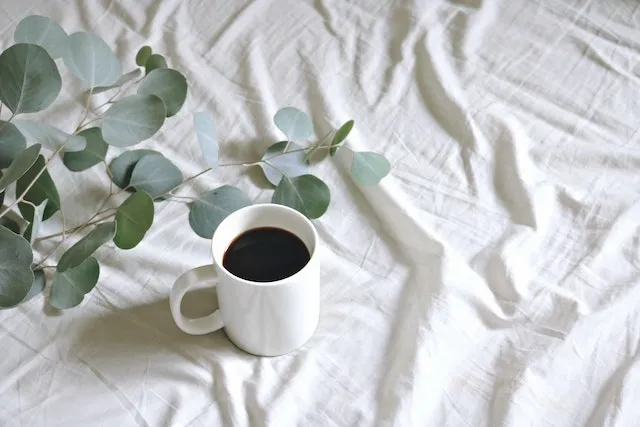 Key Takeaways
Practical tablecloth fabrics include cotton and polyester, while luxury options include linen and satin.
Luxury materials offer excellent aesthetics but are often expensive, high-maintenance and delicate.
We compare cotton vs linen, polyester vs cotton and polyester vs linen in this post.
You need to match the qualities of the fabrics to your needs to find the best material for your new tablecloths.
Best Fabric For Tablecloth
An exploration of the best tablecloth materials will inevitably lead you to explore the pros and cons of the following:
Cotton
Linen
Polyester
Satin
Organza
Silk
Each of these has its benefits for the right scenario, and each has its weaknesses as well. Your job is to explore them all and find which is the right fit for your needs, and we make that easier for you with this in-depth guide.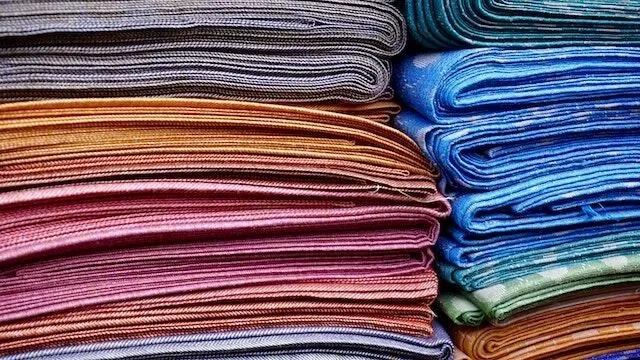 Cotton Fabric
Cotton is a popular choice for the best fabric for a tablecloth. It is quite high-maintenance, so you will need to know how to iron your tablecloths properly. Here are the pros of cotton as your tablecloth fabric:
It is versatile.
The fabric is absorbent and durable.
Cleaning and maintenance is easy.
The fabric has a soft feel and can be decorated with various patterns and colors.
Here are the cons:
Cotton wrinkles very easily.
The fabric is very prone to stains.
Synthetic materials often have greater longevity than cotton.
Cotton is one of the best fabrics for tablecloths that are used for both casual and formal dining, as well as outdoor gatherings. Their versatility makes them a good option for both informal and special occasions.
Linen Fabric
Linen possesses a natural elegance and luxurious texture that makes them great for special occasions like wedding table covers. Here are the pros of linen as a tablecloth fabric:
It has a beautiful drape and refined appearance.
The fabric is absorbent.
They are durable and become softer with use.
Linen can keep tables cool in warm weather.
The cons of linen for tablecloths are as follows:
It wrinkles very easily and requires regular ironing.
It is a premium material that costs more to buy.
Linen may have special care requirements.
Linen tablecloths are excellent for formal dining at upscale events like weddings. If you need an elegant, sophisticated ambiance, linen adds a touch of luxury to your table settings.
Polyester Fabric
Polyester is the practical choice for tablecloths, and it is what we use for the majority of our custom table covers. Let's take a look at the main pros of choosing polyester as the best material for a tablecloth:
Polyester is exceptionally durable and resistant to stains and wrinkles.
Cleaning is very easy with polyester table covers.
The material can accommodate a vast range of colors and designs.
Polyester is cost-effective and has superb longevity.
Here are the cons of polyester for table covers:
It lacks the organic feel and texture of natural materials like cotton or linen.
Its look may not be quite as luxurious as some fabrics.
Polyester tablecloths are highly versatile, suitable for everyday use, commercial settings, catering events, formal occasions, and outdoor gatherings. With careful use and proper storage, they last a very long time and are a practical choice when you need a durable, affordable, low-maintenance option.
Satin Fabric
Satin is a material that exudes elegance and opulence, so it is commonly used at upscale occasions. Here are the biggest pros satin offers as a tablecloth material:
The surface is lustrous and smooth, reflecting light beautifully.
You can get a wide range of vibrant colors and sheens.
The fabric can be resistant to wrinkles and easy to maintain.
The cons of satin for tablecloth design are as follows:
Satin is a delicate material that is prone to damage.
It is not very absorbent, so it doesn't handle spills well.
Satin tablecloths are a great choice for weddings, galas, formal dinners; any event that calls for a lavish, sophisticated look. They create a big visual impact and help conjure a grandiose ambiance.
Organza Fabric
Organza is lightweight and sheer, adding a delicate and ethereal touch to a table setting. Here are some pros of organza for you to consider when choosing the best tablecloth material for your needs:
It has a beautiful shimmer and elegant translucency.
You can use it for decorative overlays.
There are various colors available to enhance the overall appearance.
Here are the cons of organza:
The fabric is delicate and vulnerable to snags and tears.
It won't conceal table imperfections.
It is challenging to wash tablecloths made from organza due to its sheer nature.
Organza tablecloths can be a good fit for weddings and other formal occasions. Use it to create a light, airy atmosphere and provide a decorative overlay to other patterns and designs for a deeper touch of elegance and sophistication.
Silk Fabric
Silk is another fabric that is synonymous with luxury and refinement. If you are thinking that silk might be the best material for your tablecloth, consider the following pros:
It has a soft, smooth texture and natural sheen.
Silk is iconic as a material associated with grandeur, ideal for upscale events.
The fabric is highly absorbent.
The rich colors and exquisite draping create a gorgeous ambiance.
Here are the cons of using silk for tablecloths:
Silk is delicate and prone to damage.
It can be expensive to buy silk for any purpose.
The fabric is high-maintenance and must usually be dry-cleaned.
Wrinkles frequently appear in silk fabric.
Silk is the epitome of elegance, so it is best reserved for high-end events. If you are hosting a gala dinner or an upscale wedding, it could definitely be a good choice for you.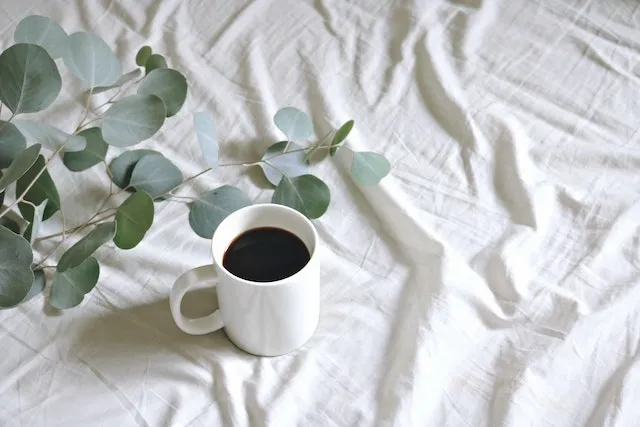 Luxury Table Cover Materials
Luxury tablecloth materials like silk and high-end linen have certain exquisite qualities that can elevate the ambiance at an event or venue, so many consider them the best tablecloth materials for premium occasions.. These qualities include:
A natural elegance: There is a natural, sophisticated charm to luxury tablecloth materials.
Rich texture: Higher-quality fabrics have a rich, tactile texture that is delightful to touch.
Sheen: The lustrous sheen on the surface of luxury materials instantly separates them from lower-grade fabrics.
Deep colors: You can expect an extensive palette of vibrant colors for tablecloths made from these fabrics.
These deluxe qualities are all about creating a look and feel that matches an upscale occasion. But those luxurious qualities are not always coupled with the best practical characteristics. For instance, they can develop wrinkles very easily, and it can be challenging to get wrinkles out of tablecloths.
Make a statement with out custom table covers!
Are you ready to stand out at your next event?
Order now and elevate your brand with our high-quality, personalized table covers.
Fabric Comparisons
In this section, we will compare various popular tablecloth materials to help you gain an idea of how they stack up against one another. This can be helpful in determining the best tablecloth material for your needs, so pay close attention to these comparisons.
Cotton Vs. Linen Tablecloths
Because of the popularity of the fabrics, it's worthwhile to look at a comparison between linen vs. cotton tablecloths. While linen exudes a natural elegance and timeless charm, cotton tablecloths are credited with superb practicality and comfort. Let's take a look at some key differences:
Weave: Cotton tablecloths are tightly woven for a smooth, uniform surface. The weave of linen is looser and more textured, lending the fabric a distinctive charm. As such, linen has its own iconic appeal, while cotton lends itself to a more contemporary look.
Feel: cotton tablecloths feel soft and comfortable, while linen has a slightly coarse texture. With cotton, guests are invited to relax and enjoy their experience, while linen offers a more refined and sophisticated touch.
Durability: Cotton is extremely durable, even with frequent use and regular washing. Linen is reasonably durable, and tends to get softer over time. Some people like the more wrinkled appearance of linen, but cotton looks best wrinkle-free so it requires a little extra maintenance.
The choice between cotton and linen for the best tablecloth material comes down to personal preference. The former is very practical and great for everyday use, while the latter is more suited to special occasions.
Polyester Vs. Cotton Table Covers
We have chosen polyester for our custom print-on-demand table covers because we believe that, all-around, it is the best fabric for tablecloths. Polyester embodies practicality, offering:
Superb durability
Wrinkle and stain resistance
Flexible design choices
While cotton tablecloths offer slightly superior comfort and absorbency, they are far more high-maintenance and prone to wrinkles. Polyester is ideal for frequent use in commercial, outdoor, or any other setting, while cotton is better suited to less frequent uses.
Aesthetics are another area for comparison, and polyester offers a sleek, formal appearance with an attractive sheen. You can customize the look with virtually any color and designs that stand the test of time. The aesthetic of cotton tablecloths is cozier and better suited to relaxed family gatherings.
For regular use, polyester is the pragmatic choice with its combination of versatility, durability, and an elegant appearance. If you attempt to use cotton in the same way, it will require a lot more upkeep to maintain the sleek appearance you desire, so polyester wins in the debate between polyester vs. cotton tablecloths.
Polyester Vs. Linen Tablecloths
Polyester and linen are two very different fabrics; the former is synthetic, while the latter is natural. They also have quite different properties, so there is plenty of room for debate over which is the best fabric for tablecloths. Let's look at some key distinctions:
Cost: Polyester tablecloths offer better value for money, getting more flexibility and durability for a smaller investment. Linen offers superb sophistication, but it will come at a higher price and will require more maintenance to preserve its elegant look.
Durability: Polyester is exceptionally durable and offers superb stain and wrinkle resistance. This is what makes it a highly practical fabric for tablecloths - it will retain its elegant appearance with minimal maintenance. If you want to keep linen looking its best, you will need to wash and iron it far more frequently, and protect it against damage when in use.
Appearance: The look of polyester is sleek and formal, with a subtle sheen and lots of flexibility for choosing colors and adding designs. Linen has its own timeless aesthetic, perfect for formal settings but not quite as flexible.
In summary, when debating polyester vs. linen tablecloths, there is no denying that polyester has more benefits. Linen is ideal for elegance and sophistication, but it is a far less practical fabric that will cause more problems with regular use.
Tips For Choosing The Right Tablecloth Fabric
Let's look at a few general tips for deciding which is the best material for tablecloths based on your unique needs. Take these things into consideration as you explore your options:
Washability: How easy is it to wash your tablecloth material? Is it machine washable? Are there any special requirements? Check these things as part of your exploration.
Wrinkle resistance: Regular ironing or steaming is a lot of work, particularly in a restaurant or other setting with many tablecloths. Wrinkle resistance can be a very attractive feature for tablecloths.
Aesthetics: How will the fabric contribute to your overall experience? If you need opulence and luxury, you may have to go for a premium fabric. But if you just want to match the aesthetic to the surroundings, or incorporate specific design elements, a custom polyester tablecloth can tick those boxes.
Practicality: Overall, how practical is the fabric? Does it resist stains and wrinkles, and is it durable?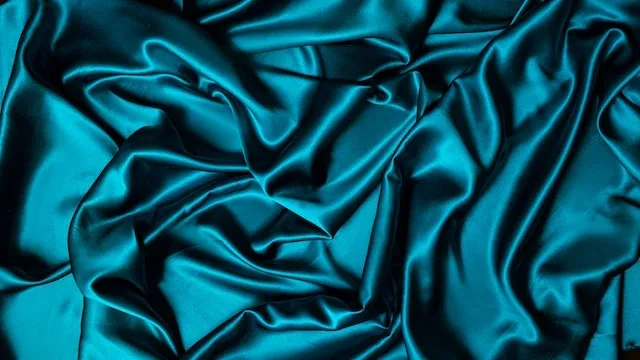 Promote your brand with our custom table covers!
Ready to make a lasting impression at your next event?
Order now and showcase your brand with our eye-catching, personalized table covers.
Make Your Custom Table Covers
What Type Of Fabric Is Best For Tablecloths?
We believe polyester is the best fabric for tablecloths. For specific needs, another fabric may be a better fit, but polyester ticks a broad array of boxes and delivers the qualities needed for a wide range of uses and occasions.
Maintenance Tips To Use Tablecloth For A Long Time
Here are some basic maintenance tips to extend the lifespan of your tablecloths:
Follow the care label for washing.
Treat stains quickly.
Iron with caution.
Rotate tablecloth use where possible.
No matter what fabric is used for your tablecloth, these simple maintenance tips can extend its lifespan.
Attract attention and make a statement at your next event with our high-quality, personalized table covers.
Showcase your brand with our custom table covers!
Frequently Asked Questions About Best Fabric For Tablecloth
What Is The Best Fabric For Tablecloth
Polyester is the best all-round fabric for tablecloths. But other good options include cotton, linen, and silk.
Tips For Choosing The Right Tablecloth Fabric
Learn the characteristics of different materials and choose the one that most closely matches your needs. If in doubt, always go for polyester.
Importance Of Getting The Tablecloth Size Right
Tablecloth size is essential if you want to get adequate protection for your table and the right look for your setting.