Standard Square Tablecloth Sizes That Fit Your Table
Square tables offer a unique and stylish option for hosting all kinds of gatherings and occasions. To get your square table looking its best, you need a strong understanding of square tablecloth sizes. Whether you're preparing for everyday dining, an intimate dinner or a special event, it can make all the difference to have the optimal tablecloth in place. In this blog post, we'll guide you through the square table linen sizes that are available. With our help, you will get an elegant drape and achieve the ideal aesthetics and functionality for your square table.

Key Takeaways
There are a few different standard square tablecloth sizes.
It's important to accurately measure your table to determine the optimal tablecloth size.
Drop length is another key consideration in determining the optimal square table linen size.
Drop length is essential for getting the best possible look and function from your tablecloths.
Though size is important, it isn't the only consideration when ordering new tablecloths. Look for the right material, aesthetic, and customization options as well.
Standard Sizes Of Square Tablecloths
The common standard sizes for custom square tablecloths provide versatile solutions for an array of approaches to table settings. Here's a simple guide to common sizes to help you understand what you could achieve with your table:
52-inch (132cm) square tablecloths: These are the ideal tablecloth square sizes for small tables that seat 2-4 people, creating a cozy and intimate experience.
70-inch (178cm) square tablecloths: These fit square tables that can seat 4-6 people, creating a middle ground between aesthetics and functionality.
85-inch (216cm) square tablecloths: These are for square tables that seat 6-8 people, providing a spacious and elegant drape.
90-inch (229cm) square tablecloths: Ideal for large square tables that seat 8-10 people, these provide a generous and polished look.
The standard square table linen sizes listed here will cover a wide range of table sizes and style needs. It is important to get the right balance between the look and practicality of your table setting, so consider the size very carefully.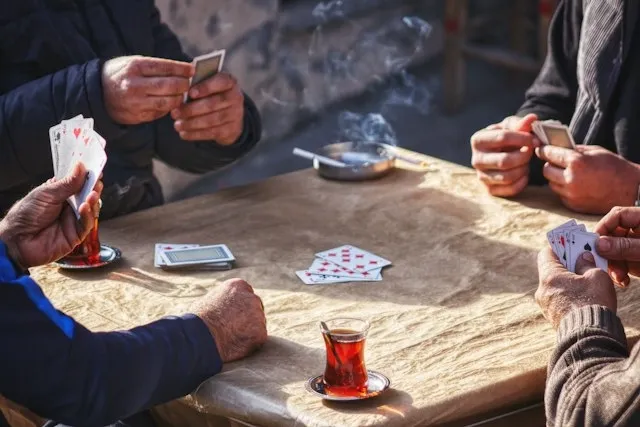 Measuring a Square Tablecloth: Step-by-Step Guide
To measure your table, you will need a reliable tape measure that has your preferred unit of measurement on it. With square tables, the length and width are the same, so it is only necessary to take one of those measurements. Here's the basic process of measuring a square table for a tablecloth:
Measure the length: Use the tape measure to determine the length of your table. Make sure the measuring tape runs parallel to the edge of the table to get an accurate measurement.
Check the width: Do the same process for the width of your table just to check that it is actually a square.
Consider the drop length: The amount of overhang for your tablecloth is an important consideration. The generally-accepted minimum for this is 6 inches, and the longer the drop, the more elegant the table setting will look. You may want to measure your table's height to determine an ideal drop length.
Double the drop length: When calculating your square tablecloth size, it's important to double the drop length before you add it to the table measurement. This will ensure you get the desired drop all around the table.
Measure carefully to ensure accuracy when determining the optimal square table linen size for your needs.
Standard Square Tablecloth Size Chart
A standard square tablecloth size chart is a great resource for understanding the sizes available. When you work with us, you can have tablecloths made to the exact measurements of your table, so you don't need to rely on standard sizes. However, we also have a selection of common square table linen sizes, and you can choose from them as well.
Take a look at the measurements down the side of the chart and find the one that aligns best with your needs. The chart will tell you what quantity of tablecloths you can order and how much it will cost. Remember that there are savings to be accessed when you order in bulk, so consider your needs and choose accordingly. You also need to select the best tablecloth type for your event or purpose, so consider other elements beyond size when choosing.
How To Use A Size Chart For SquareTable Cloth
Size charts for square tablecloths are not all the same. Some will map sizes one one side against quantities on the other to tell you prices. Others will map table sizes against tablecloth sizes, then tell you the amount of overhang each combination would get you.
In any case, find the information that relates to you on both the horizontal and vertical axes of the chart, then find the cell where the two cross over. This will give you the information you are searching for, and you can easily compare different things by looking at the surrounding cells.
How Long Should A Square Table Linen Be?
The length of a square tablecloth is based on the length of the table you intend to put it on. Before you place an order with us for custom table linens, you should carefully measure the length of your table using a tape measure. This will determine the basis of your tablecloth measurement, but it is not the only factor to accommodate.
You must also determine the drop length you want for your table setting. As a bare minimum, you should have a drop of no less than 6 inches for a casual look for your tables. However, longer offers more security and delivers a more elegant aesthetic. Decide on the amount of overhang you want and factor that into your calculations. To identify the optimal table linen length, use this formula:
Table length + (Desired drop length) x 2

This will give you the correct length measurement for your tablecloth square size.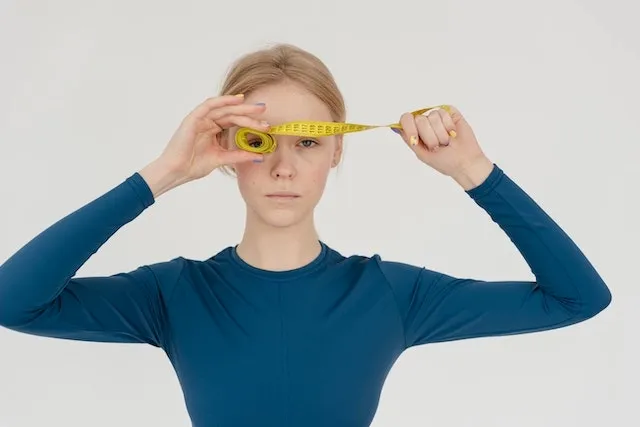 How Wide Should A Square Table Cover Be?
If you know your basic geometry, you will know that a square is a shape with four sides of equal length. Thus, if you have a square table, the width measurement will be equal to the length one. It's worth taking your tape measure and checking, but a truly square table will have equal length sides. As such, your tablecloth width should be based on the same measurement as your tablecloth length when determining its overall size.
When it comes to the drop length, you should aim to have the same overhang all around the table. This means you should also be factoring drop length in just the same for the width as for the length. Essentially, for square table linen sizes, the length and width should be exactly the same. If they are not, you have a rectangular table.
What Size Tablecloth Fits A 32-Inch SquareTable?
If you have a 32-inch square table, you may be trying to ascertain what tablecloth square sizes would fit your table. If we refer back to the standard sizes listed in this post, the 52-inch table cover would give you a 10-inch drop all around your table. This would be a good length for most occasions, though you may want a shorter one for more formal gatherings.
The same is true if you are asking what size tablecloth for a 48" round table, or anything else. You need to know the table's measurements and the drop length you want for your table setting. You can explore standard sizes or look to buy one of our custom-size tablecloths to get the perfect fit. Alternatively, you can look into the cost of renting a tablecloth and get your own cover that way. This might be a good option for one-off occasions, but it's better to own your tablecloths if you need them more than once.
Should You Also Measure The Square Tablecloth Drop Length?
Drop length is an essential part of the puzzle when determining the correct square tablecloth size for your table. When you order custom table covers from us, you must factor in drop length. The overhang of your table covers is important for:
The aesthetic appearance of your table setting.
The protection your tablecloth offers the table beneath.
Comfort for anyone who sits at your table.
As mentioned, anything less than 6 inches will make your table look small and risk slipping and exposing the surface underneath. A length of 6-12 inches is pretty standard for informal settings, but choosing a longer length creates a more elegant and sophisticated look.
Always add the drop length to your calculations when determining the appropriate square table linen size for your needs. It may not be necessary to measure for this, as you can just select a drop length. But measuring the height of your table can help you visualize the ideal drop length, then you can use your tape measure to define it and add that into your calculations.
Should A Square Table Cover Hang Off The Table?
Whether it graces a square table or adds a creative touch to a round one, your square table cover should always hang over the table's edges. The drape is a crucial feature of any table cover, offering both practical functionality and aesthetic appeal. Therefore, it's essential to order a square tablecloth size that allows for an overhang.
This principle holds true for all tablecloth shapes. In a comparison of oblong vs. oval tablecloths, this is a consistent feature that ensures an elegant appearance. The only exception is with table runners, which are more compact and may or may not extend beyond the table's edges.
In our service, we offer table covers of various shapes, allowing you to submit your custom design and receive high-quality, durable polyester tablecloths. With a wide range of colors and design options available, you can even place a bulk order to save money and ensure you have as many tablecloths as you need. Our service makes it all possible.
Factors To Consider When Buying A Square Tablecloth
When you purchase a square tablecloth, there are several factors that come into play. Square tablecloth size is a crucial consideration, but there are other things to take into account as well:
Material: The fabric of your table cover should suit your needs. Our polyester tablecloths are elegant, versatile, and durable, but your occasion may call for something more opulent like linen or satin.
Aesthetic design: You should look for a color, style, and visual aesthetic that complements the rest of your decor well. Whether it's your home, an establishment, or a big event, the overall look and ambiance are important, and your tablecloths will play a part.
Maintenance: Your square tablecloths are an investment, and you will be responsible for their upkeep to prolong their lifespan. Tablecloth maintenance includes things like storage, washing, and how to iron a tablecloth, so make sure you choose something that you will be able to look after.
Customization: If you want to include custom visual elements like text, graphics, or logos, you will need a high-quality custom design service like ours to make it happen.
Try to find the right custom square table linen size, shape, material, and style to tick all your boxes when ordering. It's important to take your time on the decision and get everything right to enjoy the best possible experience with your new tablecloths.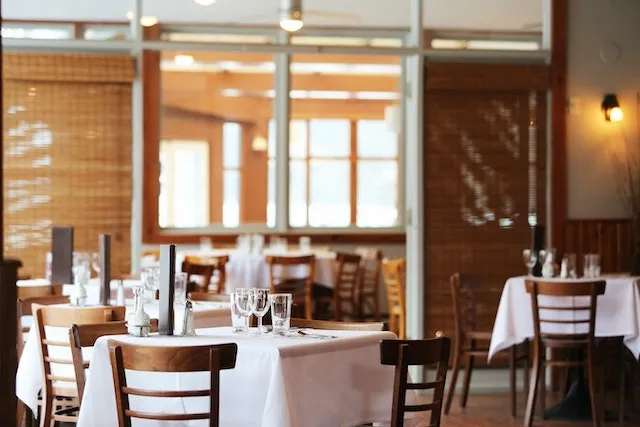 Frequently Asked Questions About Square Tablecloth Sizes
How To Select The Right Square Tablecloth Size For Your Table
To get the right size, you need to determine the actual dimensions of your table and decide on the drop length you want. Then, multiply the drop length by 2 and add that to your length and width measurements for the table.
What Is The Standard Size Of A Square Tablecloth?
Standard square tablecloth sizes include 52", 70", 85" and 90". In truth, square tables can come in a wide array of sizes, so it can be helpful to work with someone who creates custom size tablecloths.
What Size Is A 32-Inch Square Tablecloth?
A 32-inch square tablecloth would be suitable for a table no larger than 20 inches. It is a small tablecloth size, and the minimum drop length of 6" all round must be accommodated.