Standard Table Linen Sizes That Fit Your Table
Table setting is an art, and an elegant table linen is a canvas for creating the perfect experience. Fundamental to this is a strong understanding of table linen sizes. Whether you're preparing for casual family dinners, an upscale occasion, or a setup for a special event, choosing the right table linen dimensions can make a world of difference. In this blog post, we guide you through table sizes and linens, ensuring that your setting comes with an elegant drape and the optimal aesthetics and functionality for your needs.

Key Takeaways
There are various standard table linen sizes for tables of different shapes.
You must measure your table accurately to determine the table linen size you need.
This article offers some general guidance on optimal table linen dimensions for standard table sizes of different shapes.
Drop length is a key consideration when calculating tablecloth size.
Don't forget to consider other factors in addition to size when searching for your ideal table linen.
Standard Table Linen Sizes
Common linen sizes for tables cover a range of table sizes that are frequently produced for homes and venues. Of course, tables come in various different shapes, but here are some standard table linen sizes that you are likely to find:
52" x 70" (132cm x 178cm)
60" x 84" (152 cm x 213 cm)
70" x 120" (178 cm x 305 cm)
90" x 132" (229 cm x 335 cm)
These sizes generally apply to rectangular and oval tablecloths. For round and square tables, the length and width are usually equal, so you can take any one of the dimensions listed here and apply it. We supply both standard- and custom-size tablecloths in our range, facilitating any need with high-quality, personalized table covers made from polyester.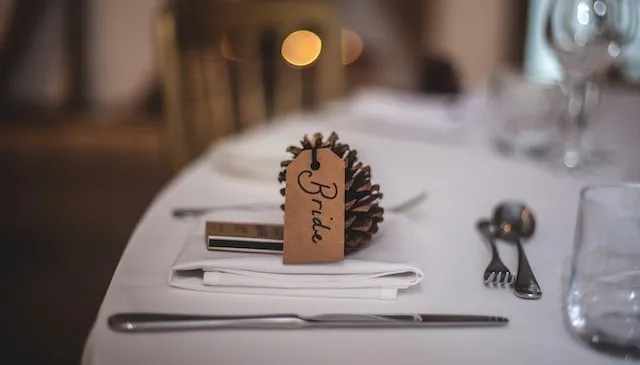 How To Measure Your Table For Table Linen
To take your table linen measurements, you will need a reliable tape measure and a pencil and paper. Here is the basic process for different table shapes:
Rectangle: Accurately measure the length and width of the table, making sure the measuring tape runs parallel to the table's edges.
Square: Measure one edge of the table. Since all sides are the same length, this is all you need.
Oval: You need to take the length and width measurements by extending the tape measure through the center of the table. Measure the distance between the edges that are furthest apart.
Circle: Measure the diameter, meaning the distance between the two edges that are furthest apart. The tape measure should pass through the circle's center, and you only need to take one measurement.
When calculating linen length for tables, you must account for the drop as well. Common drop lengths are between 6" and 12", but can be longer. Choose your optimal length and multiply it by 2 for both the length and width to get an equal drop on all sides.
Make a statement with out custom table covers!
Are you ready to stand out at your next event?
Order now and elevate your brand with our high-quality, personalized table covers.
Standard Table Linen Size Chart
Here is a standard table linen size guide for you to use. It will help you gain a basic understanding of what's available, so when you take your table's dimensions, you can find the nearest standard size. Remember that we also produce custom printed tablecloths in bespoke sizes, so if none of the standard sizes is a good fit, we can create one that suits your needs.
How To Use A Size Chart For Table Linen
To use the table linen guide, you simply look at the table measurements and find the one that is closest to yours. It's best to round up than down if your exact size isn't there. When you find the right dimensions, look along the row to learn the cost of different quantities of tablecloths for your needs. We can facilitate bulk orders of custom tablecloths, and there are cost savings per item when you order in bulk.
Table Linen Size Guide For Various Tables
To help you get a better understanding of table linen measurements, let's take a look at the main table shapes. We will explore common table sizes, the number of people they seat, and the optimal table linen dimensions to cover those tables.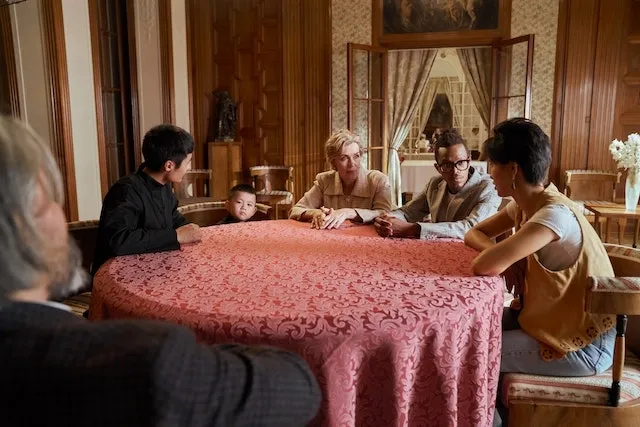 Round Tables
There is great variation in round table sizes, their seating capacity, and the optimal table linen size. But here is a general guideline based on common sizes:
36" diameter: These seat 2-4 people and require a custom round tablecloth that measures 54 inches (138cm).
48" diameter: Seating 4-6 people, these tables require a circular tablecloth of 66 inches (168cm).
60" diameter: With a 6-8 person capacity, you will need a round tablecloth of approximately 78 inches (198cm) to cover these tables.
72" diameter: These substantial tables seat 8-10 people and have an optimal table linen size of 90 inches (228cm)
84" diameter: The largest round tables seat 10-12+ people and require a table linen that is around 102 inches (259cm) in diameter.
These table linen measurements depend on your desired drop length, but this is a basic guide to circle table sizes and linens.
Rectangular and Banquet Tables
For rectangular tables, there is similar variation in sizes, seating capacities and optimal table linen dimensions. But here is a generalized guide to help give you an idea of what's available:
60" x 30" table: This is a 4-person table that will require a minimum tablecloth size of 75" x 45" (190cm x 114cm).
72" x 36" table: With a seating capacity of up to 6 people, you will need an optimal table linen size of 90" x 54" (229cm x 137cm) to cover this table size.
96" x 48" table: These tables seat 8-10 people, and require substantial table linen dimensions of around 114" x 66" (290cm x 168cm).
120" x 60" tables: Large rectangular banquet tables that seat 10-12 people require a table linen that measures at least 138" x 78" (350cm x 198cm).
Again, bear in mind that these table linen measurements depend on the amount of drop you want. Look for standard tablecloths that have similar dimensions to what you need or use our personalized design service to create one that is the perfect size for your table.
Square Tables
Square tables also come in many sizes, facilitating different seating capacities and requiring different table linen measurements. But here are some table sizes we frequently see and the types of table linen dimensions they need:
36" square tables: These can seat 2-4 people and require a square tablecloth size of around 54" (137cm).
48" square tables: With a seating capacity of 4-6 people, the tablecloth size for these tables is around 66" (168cm).
60" square tables: Your table will seat between 6 and 8 people and requires a table linen size of approximately 78" (198cm).
72" square table: These are some of the largest square tables, and the table linen they require is approximately 90" (229cm).
Again, the drop length is for you to decide, so you may want to look at larger tablecloths than this. Drop length makes a big difference to the look of your table settings, so consider the best tablecloth styles for events of different types.
Promote your brand with our custom table covers!
Ready to make a lasting impression at your next event?
Order now and showcase your brand with our eye-catching, personalized table covers.
Make Your Custom Table Covers
Should You Also Measure The Table Linen Drop Length?
When calculating the appropriate table linen measurements for your tables, drop length is a key consideration. This refers to the amount of overhang on all sides of the table, and it is important for both the look and function of your table linens. So, once you have determined the measurements of your table, you need to think about the amount of drop you want for your table setting.
The minimum drop length is generally considered to be 6 inches. Shorter drops look more casual, while longer drop lengths are generally considered to be more elegant and formal. Whatever drop length you decide on, make sure you double it when adding it to your tablecloth measurement. This ensures that, for both dimensions, you get the desired overhang on both ends of the table.
How To Measure The Table Linen Drop Length
The first thing you need to do is determine the drop length you want for your tablecloths. When it comes to dining settings, the following recommendations are a good guideL
Casual settings: A drop length of 6-8 inches will provide the right relaxed, informal look.
Semi-formal settings: This can include small parties or family dinners, where a drop length of 10-12 inches is recommended.
Formal settings: If you are preparing for a wedding or an upscale dinner, a longer drop length of 15-18 inches is recommended to create a sophisticated appearance.
Buffet tables: These typically have the longest drop lengths - 24 inches or more will allow easy access whilst maintaining an elegant aesthetic.
For event tables, you may want a tablecloth that extends all the way to the ground. Just remember to double the drop length when calculating your table linen size to get the required drop length on all sides. Take the time to learn everything you need to know about table cover measurements for best results.
Why Does Table Linen Size Matter?
There are several crucial reasons why it is important to get the right linen length for tables of any size and shape:
Aesthetics: With the correct table linen size, you enhance the visual appeal of your table setting to complement the wider decor and create the ambiance you want.
Functionality: The proper table linen dimensions ensure an elegant drape over the table that isn't too short and doesn't drag on the floor. If your tablecloths are too small, you may have to think about methods to keep them from sliding on the table.
Comfort: Guests need ample legroom to be comfortable at a table. The wrong table linen measurements can be a barrier to this.
Protection: Tablecloths offer protection for your tabletop from spills, stains, and scratches. The right table linen size offers complete coverage to protect the table's surface.
Practicality: With a good match between your table size and linen dimensions, the table setting is simplified, helping create a seamless dining experience.
In short, the optimal table linen size is crucial to creating a comfortable, functional, and aesthetically-pleasing dining experience.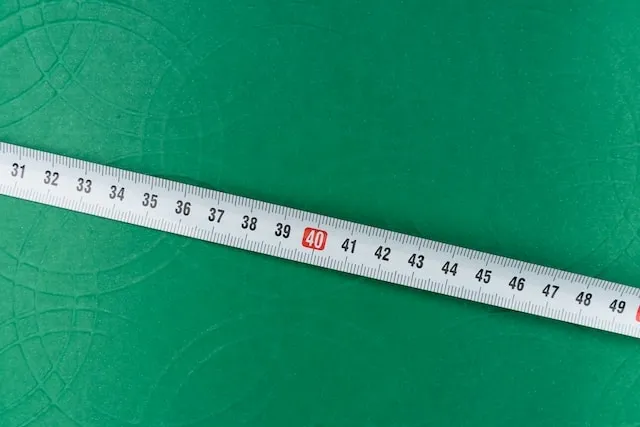 Attract attention and make a statement at your next event with our high-quality, personalized table covers.
Showcase your brand with our custom table covers!
Factors To Consider When Buying A Table Linen
Besides getting the appropriate table linen dimensions, there are several other considerations to be mindful of when buying tablecloths. First, you need to think about how the tablecloth style fits with your needs. For instance, if you are preparing for casual use, then you may want a shorter drop, a simple design, and a durable material. For more formal events, however, you may look for a longer drop and prioritize an elegant aesthetic over durability.
This leads onto material considerations. Think about the look of different materials, and the practical benefits they offer. Our custom tablecloths are made from polyester because it looks elegant and is resistant to wrinkles and stains. It is also easy to wash and extremely long-lasting, so your tablecloths will be with you for the long haul. Other tablecloth materials offer different characteristics, so evaluate your needs carefully.
Maintenance and handling are important considerations as well. Consider your capacity for:
Choose a table linen type that aligns with your needs for all these things and you will have a positive experience.
What Size Linen Goes On A 6ft Table?
A 6-foot table is a 72-inch table. This is a pretty substantial size, and you will need to choose your linen carefully. If it is a rectangular or oval table, you will also need to take the other measurement. You will then need to determine the amount of drop you want all around the table to determine your table linen measurements.
Choose your required drop length, then double it to add to the measurement. For a 6-foot square table with a 12-inch drop, you would need a 96-inch tablecloth. You may find a standard size close to that, or you could have yours custom-made by coming to us and get the ideal size for your needs.
Frequently Asked Questions About Table Linen Sizes
Why does Table Linen Size Matter?
Getting the right table linen measurements is essential to have a table setting that offers the optimal look and function.
What Size Linen Goes On A 6ft Table?
A 6-foot table will require a table linen measurement of at least 84 inches for the dimension that measures 6-feet, though you may want a larger one.
Should You Also Measure The Table Linen Drop Length?
Yes you should! Drop length is an essential part of your tablecloth, and you should double the desired length when calculating your tablecloth size to ensure an equal drop all around.