How Much Does It Cost To Rent Tablecloths
When you're planning an elaborate event like a wedding, tablecloths are a very important consideration. One of the first questions that arises at the planning stage is this: How much does it cost to rent tablecloths? There are many factors that affect the answer, like the type of event, the table cover sizes you need and your location. In this post, we take a deep dive into the ins and outs of tablecloth rental and provide some suggestions for alternatives.

Key Takeaways
The cost to rent tablecloths varies depending on factors like tablecloth size and material, or your location.
The benefits of renting tablecloths include cost savings, convenience and sustainability.
You can do things to reduce the cost to rent table linens, like negotiating price and ordering standard sizes and materials.
For some, it can be better to buy custom-made tablecloths to get the most from an event.
How Much Does It Cost To Rent Tablecloths
If you are planning for a big event, it's good to know the average cost to rent table linens for it. The reality is that many factors impact the amount. These include:
Tablecloth type: The material and style of the tablecloth will have an impact. Learn the best type of tablecloths for events and decide what will work best for your needs.
Size and quantity: Larger tablecloths are generally more expensive to rent. You will also need to consider the quantity required to decorate your venue.
Your location: Prices for table cover rental vary from one region to the next. It may be more expensive in a major metropolitan area than in smaller towns and rural locations.
Duration: Rental companies often work with daily, weekly or weekend rates, and the cost will vary depending on what you need.
Add-ons: You may be able to access additional services like delivery, setup and pickup if you pay a little extra.
The best way to get an accurate estimate of costs is to contact local rental companies and compare prices. You will need to provide the details of your needs to get a quote. We suggest considering custom tablecloths if you want to achieve the perfect look for your event. You can specify the details of your table covers and add personalized designs, and there are discounts available for bulk orders when you purchase from us.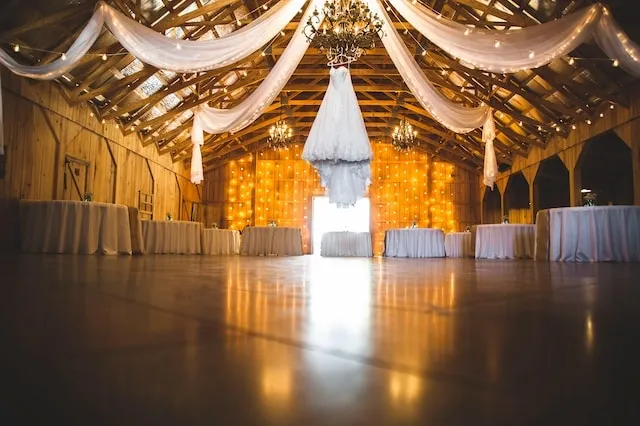 What Are The Benefits Of Renting A Table Cover?
There are several benefits to renting a table cover. These range from cost savings to convenience and even environmental benefits, making them important considerations when deciding whether to rent or buy.
It is cost-effective: Renting is often more cost-effective than buying. The cost to rent tablecloths may save you money, particularly for one-time events as it sidesteps the need to invest in things you won't use frequently.
You get variety: Rental companies usually offer an array of tablecloth styles, materials and colors, so you can choose something that is a good fit for your aesthetic needs.
It is convenient: You won't need to worry about washing, ironing or storage of tablecloths. Simply return the covers to the rental company after the event.
Sustainability: Renting can help reduce waste since the tablecloths will be reused rather than discarded or stored away. Many rental companies double down on this by using eco-friendly cleaning products.
Shop around to explore how much to rent tablecloths for. There will be lots of variation in price, as well as the other factors listed above, but you can seize the benefits if you find the right rental company.
Make a statement with out custom table covers!
Are you ready to stand out at your next event?
Order now and elevate your brand with our high-quality, personalized table covers.
Is Renting Table Linens More Cost Effective Than Buying Them?
In many cases, renting can save you money. It's important to ask the question of how much do tablecloths cost to rent, as the price will not be the same everywhere. You may find that renting tablecloths is your most cost-effective solution, but it may not offer the greatest value for your money.
When you buy custom tablecloths from us, you can personalize the design. This means you can choose the size, material, and color of the tablecloths, and you can upload bespoke images or text to add to them. For many people, this yields the best possible results for an event because you take complete control of the aesthetic. Additionally, we offer discounts for ordering in bulk, allowing you to access cost savings as you proceed.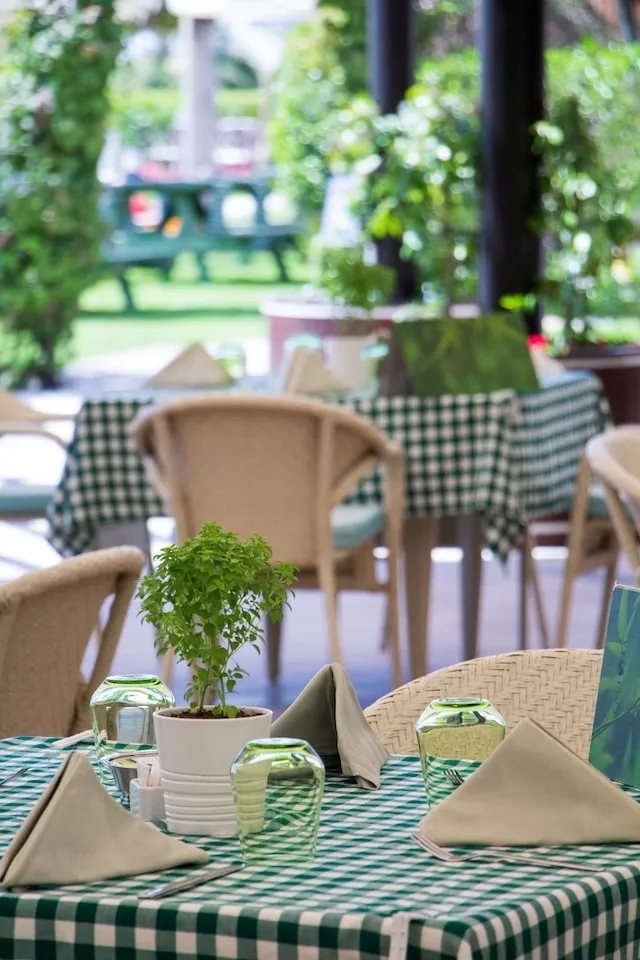 What Are The Factors Influencing The Cost Of Renting Tablecloths
So how much does it cost to rent table linens? As we have stated, the answer depends on a number of factors. Let's look at what those factors are:
Tablecloth size: The size of your tablecloth will be a key factor, so you must measure your tables to determine the size you need.
Quantity: The number of tablecloths you need for your event are another important variable that will impact the overall cost.
Type of tablecloth: Table covers come in different designs and materials. Some are more valuable than others, and will likely cost more to rent.
Location: The region you live in will be a factor. Prime locations like big cities often mean that renting tablecloths comes at a premium in comparison to more rural areas.
Vendor: As with everything, different companies will give you different quotes. It's important to get multiple quotes and compare prices to find the best deal.
As you can see, getting the cost to rent table linens is not necessarily straightforward. This is another reason why many choose to buy instead. Our design wizard lets you choose all the features you want for your tablecloths and presents a straightforward, no-nonsense quote for the cost.
This makes budgeting easier and eliminates the need to shop around and spend time comparing prices and services. Get exactly what you need and know precisely how much it will cost.
Promote your brand with our custom table covers!
Ready to make a lasting impression at your next event?
Order now and showcase your brand with our eye-catching, personalized table covers.
Make Your Custom Table Covers
Tips For Saving Costs While Renting Table Covers
As the cost to rent tablecloths can vary so much, there are things you can do to keep your costs to a minimum. From choosing the right vendor to sticking to standard sizes and materials, here are some tips to avoid overspending on your table cover rental.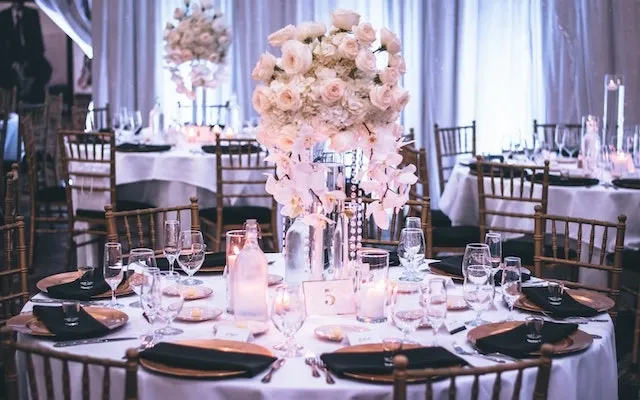 Choosing The Right Vendor
Different vendors can have drastically different prices for their rental service. This may be because of regional variations, different approaches to the service or the types of tablecloths provided. In any case, you need to select the right vendor to get the best possible price.
Once you have chosen a vendor and got a quote, try negotiating to get a reduction:
Mention the prices of competitors if they are lower.
Inquire about package deals.
Look for flexibility in delivery and pick-up to cut costs.
See if there are loyalty or repeat customer discounts.
Explore dates and times to see if you can cut down the quote.
If a low price is important to you, you must pursue all avenues to keep costs as low as possible.
Opting For Standard Sizes And Materials
When inquiring about how much does it cost to rent tablecloths, you will find that vendors typically charge more if you need non-standard sizes or unusual materials. Naturally, the specifics of your event are important, and you should look for options that match your needs. If you can't get that from a rental company, consider our custom-fitted table covers as an alternative, as we can accommodate most needs with great accuracy.
If you can be more flexible in your approach, it may be beneficial to opt for standard sizes and materials instead. By adhering to standard options, the items you need are more readily available for the rental company, so they are more likely to be able to accommodate your needs at a lower cost. If you are renting tablecloths, stick to standard options wherever possible.
DIY Vs. Professional Setup
Most rental companies will offer additional services like delivery and pick-up of your tablecloths. Many will also offer professional table setup, which may incur an additional fee on top of the cost to rent the table linens themselves. However, it can be very helpful, as it removes the hassle of installing the tablecloths yourself and ensures they are applied expertly for the best possible appearance.
The benefits of the DIY approach are as follows:
You won't have to pay the additional fee.
You can do it at a time that suits you, rather than having to wait while the vendor does it.
If keeping costs down is a priority for you, then a DIY setup is a no-brainer. But if you value your time and don't mind paying a little extra, it can be very helpful to pay for the professional setup of your tablecloths. This is a service you won't get when you buy from us, but you will receive custom designs that you can display by applying the table covers correctly.
Frequently Asked Questions About How Much Does It Cost To Rent Tablecloths
How Much Does It Cost To Rent Tablecloths
This varies depending on a number of factors, including the type, size and quantity of tablecloths, your location and the vendor you choose.
What Are The Benefits Of Renting A Table Cover?
Renting can be more cost-effective than buying. It also removes the concern of having to maintain and care for the table covers, and the service is often regarded as more sustainable.
Is Renting Table Linens More Cost Effective Than Buying Them?
In many cases, yes. This is particularly true for one-off events, though you may not get the exact tablecloths to make your aesthetic vision a reality. Sometimes, it makes more sense to buy.